A dog has finally been rescued after surviving five weeks living on a highway median in Galt, California, according to police.
The German Shepherd, nicknamed "Freeway Frida," was first reported to police on April 10, when someone apparently saw her jump or fall out of a pickup truck on Highway 99, said Officer Siliva Coelho with the Galt Police Department.
"For the past five weeks, we've gotten calls every other day from people reporting an injured dog on the median," Coelho told ABC News today. "But every time we went out there, we couldn't see or find her. She was like a ghost dog."
Many speculated that the dog may have stayed on the median so long because she was scared and waiting for her owner to return, Coelho said.
Coelho finally "got lucky" and caught the pup this past Saturday with the help of a fellow police officer and a California Highway Patrol officer, she said.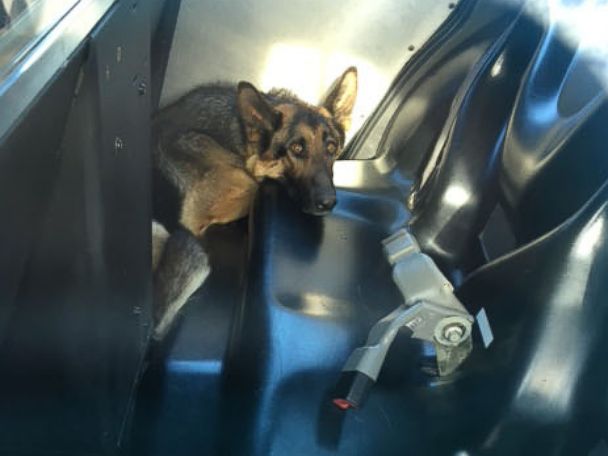 The dog was taken to VCA Bradshaw Animal Hospital in Elk Grove, California, where she's expected to soon undergo surgery for a broken leg, Coelho said.
"She was really skinny and malnourished when we first brought her in, but she's on the mend and she's doing awesome," Coelho said. "Though she was skittish at first, she's starting to relax now."